Coffee has become a lifestyle and it shouldn't be so expensive.
There are many options for getting coffee these days. One includes hitting up the McDonald's drive-through, the second involves going to boujee Starbucks aka Take My Bucks, the fourth includes your classic coffee maker and then there are 2 more. Keurig and French Press. Now, these have been going toe to toe in my budget and my throat for several years now. But I must admit, I love my French Press and here are 5 reasons why I'd choose it over a Keurig.
1. Prices For Every Budget
Credit: Ikea.com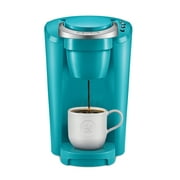 Credit: Walmart.com
Coffee makers are hella expensive. Keurigs are hella expensive but a French Press will cost you about $12 on the low end and about $130 on the higher end. I purchase mine at either T.J. Maxx or IKEA. They both have really great selections that will not give you a run for your money.
2. Multiple Sizes Coffee Presses
Now this one is actually similar to the Keurig because the sizes vary. If you are single with no children like me then you can purchase a French Press that can brew about 3-8ounce size cups of coffee. Or you can purchase a Keurig that is heavy in weight, brews coffee one cup at a time and sucks up electricity which brings me to the third reason.
3. French Uses No Electricity
I love the fact that my French Press doesn't cause me to use constantly plug in the machine into the electrical socket. Wait for the water to heat up thanks to the electricity it uses and then press a button that also uses electricity to actually have the coffee pour into my cup. Sheesh, that is a lot of electricity. Granted I do have to boil water in a pot ONCE, I am still using 2/3 less of electricity.
This site does use affiliate links.
I have to purchase a lot of the products so it helps or click there --> to Buy Me A Coffee
4. K-cups Are Expensive
Credit: Google search
These cups are so cute but they are a waste not to mention the amount of plastic that is being used to create these cups. These cups are single-serve unlike the 3-4 scoops of coffee that you put in the French Press to brew that again gives you about 3-8ounce cups of coffee. For one 12 count package of k-cups, you are looking to spend about $10-$50. For my favorite brand of pure 100%, Colombian coffee it is only $4 a bag espresso.
5. Glass, Aluminum or Ceramic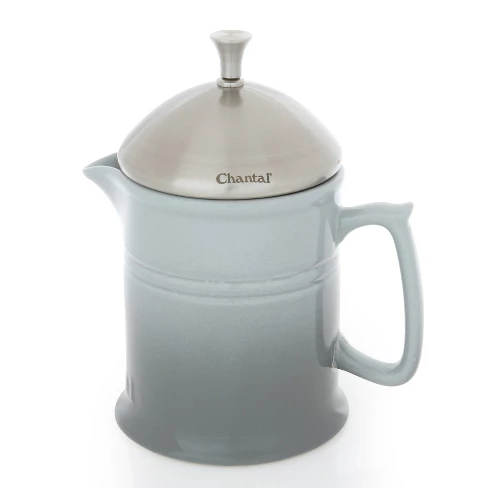 Credit: Target.com
The option to have glass, aluminum or ceramic is so ideal for me considering all the plastic that we have been LEAD TO BELIEVE is ruining our planet. Considering the fact that water is poured into a French Press at a boiling temperature you do not have to worry about the plastic melting or your drinking the toxic chemicals that come from plastic. So hooray this is a win!
Now those are my 5 Reasons Why I Love A French Press Over A Keurig. What's yours?
SL Thomas
SL Thomas is a professional cosmetologist, barber and beauty writer for independently-owned cosmetic brands.