Skin-saving products created POC (People of Color) beauty brands. Part 1 of the POC Beauty series.
I've always loved to support POC brands even before the Black Lives Matter movement begun. Rather it is makeup, hair care, beauty tools, it is that POC brands know how to thoroughly hydrate and moisturize. Trust me, I've given a lot of companies a try but it's the Black-owned skincare brands that are really helping smooth, heal and treat issues and soften
everyone's
skin perfectly. Because there are so many to choose from I created an ever-growing list that helps put money back into our Black communities, and also helps these brands get the recognition they deserve for the passion they delivered to all of us.
Please note that in reference to the most recent events, there are a lot of companies that target Black consumers but are not Black-owned or even POC brands which is why I continue to increase this list daily. These brands are also being called out by
Sharon Chuter
, the Nigerian owner and founder of
UOMA Beauty
in a campaign called
#PullUporShutUp
. This campaign is calling out companies that are not Black/POC-owned but target and take from Black creators. In this campaign, Sharon is insisting that these companies publically share how many Blacks are employed by their companies that hold upper-level executive and/or corporate roles as well as how many POC are on their staff. To me, this is something that I definitely want to see considering a lot of these brands participated in
Black Out Tuesday
to stand in solidarity with Black Lives Matter, but yet have ever made a change in their hiring or collaborating with Blacks or POC.
Now more than ever Black-owned beauty brands are on the rise and a lot of them are independently owned so get your debit cards ready for swiping, follow them on social media tell them I sent you. Here are the 30 brands you need in your life.
Clear Water Cosmetics
1
One of their products that really captured my eyes was the "Goodnight Moon". It is a whipped body butter that has pixie dust, unicorn fruit, avocado oil, coconut oil, olive oil, lavender essential oil, almond oil, and shea butter.
Vie Beauty
2
Offering the classiest bottle up rose water on the market currently. Use it to purify the skin, tone, plumb, lift, and tighten.
Saige + Ivy
3
Credit: Brand Website
This brand offers a variety of natural products that are good for everyone's wellness journey. When I saw that they offered a "Deep Detox Underarm Mask" which is a mask that has not existed before. Did I mention that they also take Afterpay? Score!
Kitaka of London
4
Credit: Brand Website
Skincare is also lip care so when I saw this, I had to click. Many of this brand's lip products contain botanical extracts, NO PALM OIL (Love, Love), and is vegan formulated. Granted I love all products and I am not a vegan nor vegetarian.
Parlor Naturals
5
Credit: Brand Website
I love pedicures so to come across a brand that offers a full package for a spa-like pedicure then I knew I should share it. This pedi package comes with a soak, scrub, mask, pumice, cuticle tool, and instructions. Now that's a winner.
Skinergy Beauty
6
Credit: Brand Website
This brand has one of the most beautiful packaging that I have seen but is the toner that will draw you in. Their "Skin Balancing Toner" contains a powerful combination of Geranium Hydrosol and Witch Hazel to balance the skin's pH level while also prepping the skin for maximum product absorption. This means your moisturizer, primer, and makeup will go on flawlessly.
Okiki Skincare
7
Credit: Brand Website
Taking inspiration from West Africa, this brand brings both skincare and candles to your body and home. To ensure that freshness of each homemade product, the mother and daughter company makes products such as the Acai Berry & Mangosteen Soap in small batches to maintain the quality in colors and scent. The small design details of the soap itself make you want to buy it.
Ame Skincare
8
Credit: Brand Website
The landing page of this brand brings you to a beautiful photo of "The Himalayan Rose Salt Exfoliator" and that alone will have you feeling your shopping cart. When you navigate the website you will see handmade products that treat dry skin that helps to put the moisture back in, sensitive skin that is mild in the formulation, or acne-prone skin where the products help to reduce breakouts and hyper-pigmentation. Choosing them is so difficult but definitely pick 1 for you and another one for a friend.
Luxemore London
9
Credit: Brand's Instagram
The perfect packaging and the pure oils from this brand can be described as nothing less as impeccable. With oils ranging grapeseed, jojoba, avocado as well as bars for beards, shampooing, and conditioning, you simply cannot go wrong.
Pinkness
10
Credit: Brand Website
Such a cute and soft name for a beautiful brand that curating doses of perfection to everyone. New to the indie beauty brands, creator Farah is creating a line of products to nourish, smooth, and brighten the skin with a combination of natural oils, essential fatty acids, antioxidants. With one successful product launch of the "Forever Flawless Beauty Oil", one can only imagine what's next!
LaMarriia Company Inc.
11
Credit: Brand Website
The range of skincare products crafted with raw ingredients from this brand is endless. Offering moisture bars - one of which is plant-based strawberry almond milk - the brand promises that it lathers creamy bubbles for skin that craves softer and silkier skin. Talk about ingredients that make you drool. With a conscious effort to stop the pollution, LaMarriia is making itself a go-to for clean, vegan products that are environmentally friendly.
Aavrani
12
Credit: Brand Website
Taking inspiration from India's ancient beauty rituals, this brand as curating the best-in-class ingredients to create complete skincare routines using only 4 steps. These steps they created help dull skin become radiant, dry skin becomes moisturized, and aging eyes become awake again. Choose from full-size products or mini size.
I love mini sizes because I get to sample before I fully indulge.
Naturally Perfect
13
Credit: Brand Website
This skincare brand has the slogan of "Let your skin glow the right way" and I am here for it. With products that range from butter to even empty frosted glasses to store your own goodies in, this brand has it all. Names like "Cocoa Dream, Sweet Summer, and Natural Bliss", there is only one thing we should all be doing right now - indulging.
Goode Skin
14
Credit: Brand Website
This brand has the graphics of a tattoo artist and the ingredients of a chemist, no wonder why I want to buy more than I can afford. Looking at the bottle of "Roto Hydro" a multi-vitamin hydration serum, your skin will look young forever. Packed with squalane, vitamin b3, vitamin e, water, hyaluronic acid, and much more, there is no telling when Father Time may appear.
Cocoa Beauty Cosmetics
15
Credit: Brand Website
This line of skincare products is like store heaven full of everything to keep your skin - including lips- look and feel so amazing. Choose from the vibrantly colored body butter of purples and pinks with playful names such as "Unicorn Dreams and Butterfly Kisses". It's like a fairytale dream of cosmetics. You will simply love them.
Fra Fra Naturals
16
Credit: Brand Website
African natural-based skincare crafting natural skincare products using raw and natural ingredients. One of the best sellers that I can definitely vouch for is the "Whipped African Shea Butter". This product has the ability to heal dry and cracked skin especially on the bottom of the feet. Don't believe me? Request a sample order, try it for 2 weeks then come back and share your results:-)
Queya Beauty
17
Credit: Brand Website
This brand prides itself on simplified beauty and pampering yourself. Offering a range of products from multiple skincare brands created with the needs of wanting toxic-free ingredients that are also cruelty-free and eco-friendly, your skin will thank you in the end. Each product is named beautifully from each brand featured. Choose from all categories of skincare, bath & body, hair, makeup, and of course the Black Owned brad "Purpl Goat".
Rosen Skincare
18
Credit: Brand Website
With classic and simplified packaging of white labels with black font, the products themselves will do all the talking. Taking pride in formulating new products for acne-prone skin and breakouts, Rosen Skincare took it upon themselves to create transparency in product ingredients, my telling customers how they are made, and what makes them effective. With before and after photos of real customers, you'll definitely be convinced to buy and try.
Atlanta Bath Company
19
Credit: Brand Website
It's no mistake that Atlanta is amazing with all things so when you stumble across this Black-owned skincare brand and see the luxury bath soaps, you will be wondering, 'why haven't I discovered these before?' With competitive prices for luxury soaps such as "Blueberry Lemon Verbena and Whiteley Gilbert", it's no point in purchasing any more over the counter basic soaps with hidden ingredients.
Narloa
20
Credit: Brand Website
Skincare with "the power of aromatherapy and botanicals to create, therapeutic skincare." Narloa is one company that I stumbled upon on my obsession with London and everything beauty-related in London, UK. This brand offers a range of oils than can be both used for topical treatments and my fave, oil cleansing. Choose from oils such as Mandarin, Avocado, Balancing, Jasmine + Neroli, and Marigold. There is literally an oil for everyone and no, it will not make your face oily. See my article on Oil Cleansing
HERE
.
ELIZA + MAE
21
Credit: Brand Website
If you loved LUSH Cosmetics like I did before I saw the CEO passing out goodie bags to police officers in London during the Black Lives Matter protest, then you will love switching them out for a Black-owned brand that has the most gorgeous bath bombs. Relax in your next bath with handmade bath bombs and salt cubes from this brand. Ingredients such as cocoa lavender, citric acid, pink Himalayan salt, and CBD oil, your skin will look radiant and feel soft enough for bae to rub. Indulge people, indulge.
Nola Skinsentials
22
Credit: Brand Website
Female-owned, creating plant-based, cruelty-free skincare products in Atlanta is an indie brand that offers online skin consultations, skin quizzes, and of course a range of products carefully crafted for the skin. Every one of their categories helps you with choosing the right product for you. For me, I like to shop for my issues so choose "Shop By Concern" to get you started.
Black Girl Sunscreen
23
Credit: Brand Website
This brand needs no introduction however some Black women and men or people of color did not know that this brand exists and sold inside of Target. I belong to many skincare and makeup groups on Facebook and whenever Black women ask what is a good sunscreen that leaves no white cast, I recommend this one. The consistency is thick therefore a little goes a long way for a nice amount of time. Protect your skin melanin beauties, because yes, we too can get sunburned.
Look at my article on how I got sunburned and how I had to treat it HERE.
Oye Green
24
Credit: Brand Website
Nigerian-American brand is bringing the roots of her heritage to skincare lovers that are seeking to heal naturally. On the website, the owner shares the story of how her mother would travel to get the nuts from Shea trees to crack them open and extract the shea butter to use it on eczema, burns, and later on for increased hair growth and shine. Now the brand's one and only "Oye Shea Butter" is a go-to for healing blemishes, cuts, stretch skin, rashes, and dry skins along with many other benefits. Priced at $10, this all in one solution is worth it.
Base Butter
25
Credit: Brand Website
This brand wants to help oily and combination skin types a thing of the past. Offering immediate protection through simple formulations, the owner promises long-term results when using their moisturizer and sustainable pre-cleansing clothes. Even the simplicity of this makes me want to buy their#1 seller "Aloe Vera Face Moisturizer" but I definitely will subscribe to their mailing list so I'll be alerted if a cleanser has been launched.
Chloe and Chad
26
Credit: Brand Website
This brand takes pride in creating small batches of products every other day to ensure freshness. Offering a range of products in tinted bottles to preserve the freshness, you can choose from "Geranium Face Wash, Unscented Bath Oil (which is uncommon), and of course a soon fave of mine "Aloe Face Mist". It's going to be hot summer so cooling the face down with a mist is so perfect!
Ayele & Co
27
Credit: Brand Website
I can totally say that I am OBSESSED with the Sunflower Sweets Serum from this brand. In small batches, your face will get a taste of heaven to clear hyper-pigmentation, acne, or even just balancing the oil on your face. I keep telling myself I have to do a skincare tutorial to show how beautiful these products are and how well they work. Oh and also, you can choose what you are trying to treat so give me a click and buy.
Elements of Aliel
28
Credit: Brand Website
Helping you "love your skin" this brand is bringing you luxury products that reflect how we feel and want to feel. With products named "I'm Beet and Glow" this Rose-C Glow Duo consists of vitamin C, and rosehips to hydrate, brighten and even skin tone hence the term "glow". More ingredients that will convince you to love are rose extract, aloe vera, and honeyquat. This brand is truly getting into my bougie mindset.
SKOD Beaute
29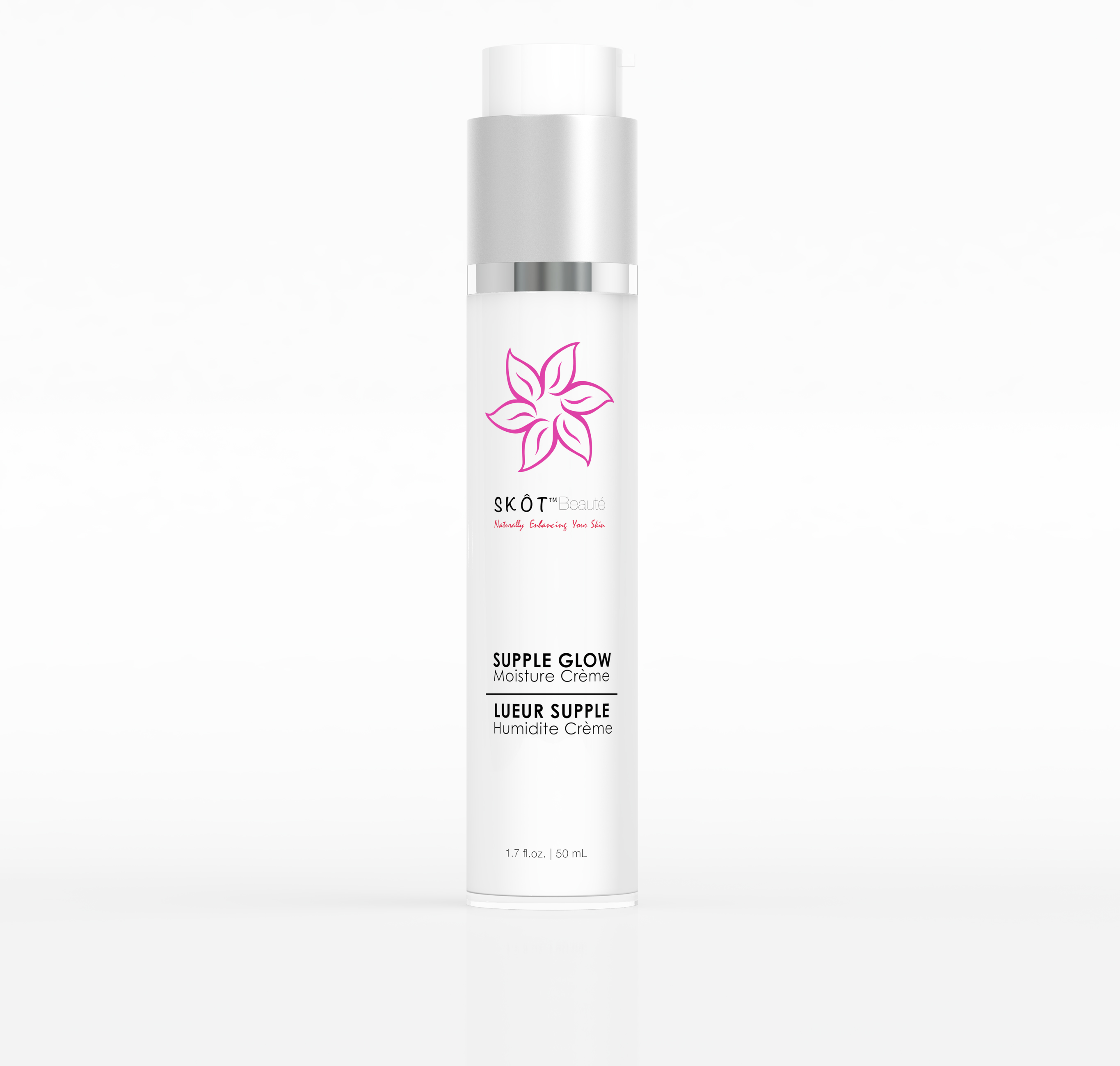 Credit: Brand Website
Black-owned, Swedish. luxury skincare brand was introduced to my life over a year ago and since then I have craved more of their products. With chemically enhanced products such as glycolic, all of the products will help to speed up the skin rejuvenation process. If you have aging or dry and sensitive skin then you should try the "Supple Glow Moisture Creme" that is rich in vitamins A and C, grape skin extract, rose flower, sunflower seed oil, and more, it's no wonder why this brand is definitely on the high-end side.
Herb'N Eden
30
Credit: Brand Website
If you are a fan of naturally crafted artesian soap then you will love the selection that they offer. With low prices and a variety of soaps such as "Activated Charcoal, Citrus Hemp, Oatmeal Honey" and more, you will definitely be clicking to purchase the bundle. I almost forgot to mention that the brand also sells natural deodorant which is a score.
Most over the counter deodorants have ingredients that contribute to skin cancer.
Whichever brand you choose from the list, make sure you share it with your friends and family. Buying Black has never been so important than what it is now with the Black Lives Movement happening on a global scale now. Also, check some of these websites who are giving a portion of their proceeds to help undeserved POC communities as well as programs set forth to bail out protesters and give money back to Black-Owned Businesses that have been destroyed during the protests.
Main image credit: Ayele